Stephen Bissette was kind enough to do a quick write-up of my new book on his
blog
this morning, as well as listing new releases from some of my
favorite
cartoonists.
Thanks, Steve!
Breakfast at Mimi's
! A Xeric Award winning collection of Marek Bennett's Mimi's Donuts strips. Local, sweet and homemade comics.
Love is a Peculiar Type of Thing
by Box Brown.
A Xeric Award winning collection of his
Bellen!
comics. They are great and you should read them.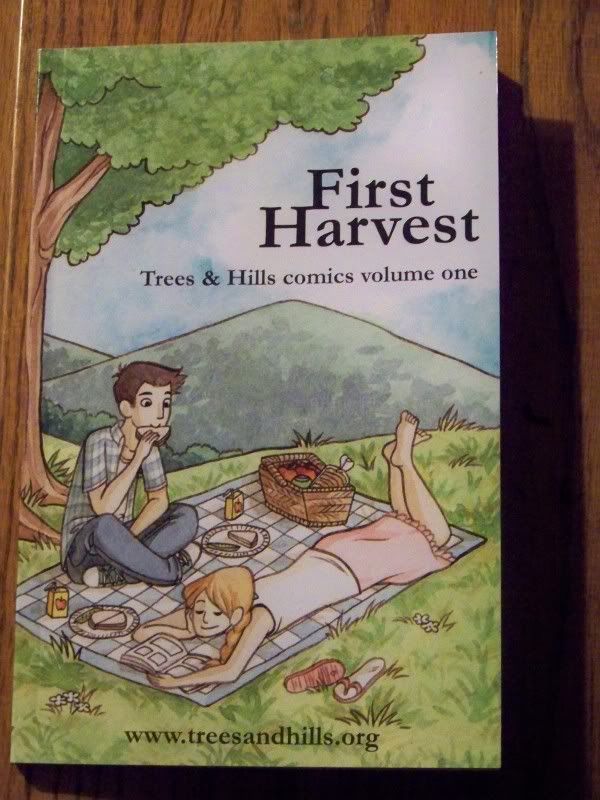 First Harvest
from Trees and Hills!
The book contains reader favorites from Trees & Hills' first four mini-comic anthologies, published between Fall 2006 and Summer 2008, along with new work by creators in the New England region. Contributors include industry legends such as Stephen R. Bissette and Mark Martin and up-and-coming talent like Colleen Frakes and Marek Bennett.